Welcome to the Greatest Gaming & Entertainment Community!
---
Latest Video From Codemaster Jamal
Real World Map - The Coast #shorts #gamedev #unity3d
---
---
Newest Topics
Hello, my name is Codemaster Jamal and I am the admin of the forum. I am also the lead developer for the website and main developer of the game. If you have any additional questions, please feel free to message me via Inbox.
The site still needs a lot of work done on it, we are getting visitors to the website everyday due online traffic from various sources. Not many people have signed up yet but, they will in the future. I'm planning on it. That being said, I'm still working on the site and the game. Currently, I am working on a mass email system for sending out news letters. I also want to email everyone that's on the Mailing List and everyone that signed up for the Beta Test. There are currently 9 people who signed-up for the Beta Test. Some of which have yet to sign-up for the forum. That being said, I'm sure they have forgotten the link to the website, which is why I will start sending out mass emails soon to those people in-order to get them back to the website.
I'm going to work on getting more traffic to the site. If there are anything you want to see on the site or any changes, please feel free to leave them in the
Suggestions
forum. Finally, I'm working on the payment system for the site. I'm also working on creating merchandise and a working payment system for the site. I was going to be using a third party system that required you to use your email to verify your account but, now you will no longer have to do that. All you will have to do is buy the product on the site and we will ship the order, or it will be available to your digitally as soon as you make the purchase.
When it comes to merch, I was planning on switching us over to Teespring but, due to lack of sales, I will stop using third party software and outside systems to sell products. As it makes things very confusing to buy games and download them. This is to also make sure that the game can only come from a single valuable source. This make sure that products are genuine and will limit fraud and the reproduction of fakes.
For everyone that has visited the site. Thank you for spending your time here. We hope to see you again soon.
~Sincerely, Codemaster Jamal
Reprogrammed the Server

I'm sorry for the huge delay. I had a setback that put me back an entire year otherwise, I would have released this game last year. Either way, I am writing this message to let you guys know that I am fine and I'm in decent health. It's a long story but, I had to reprogram my server from the ground up. I was only able to use a rough back-up of the game but, that being said, I've managed to reprogram everything I needed to for the game in a matter on months. I'm back on track to finishing the game and adding the rest of the features to the game. I hope to release this game later this year or early next year. There's a few legal things that I need to work on before releasing the game. Let me know what you think about the new update.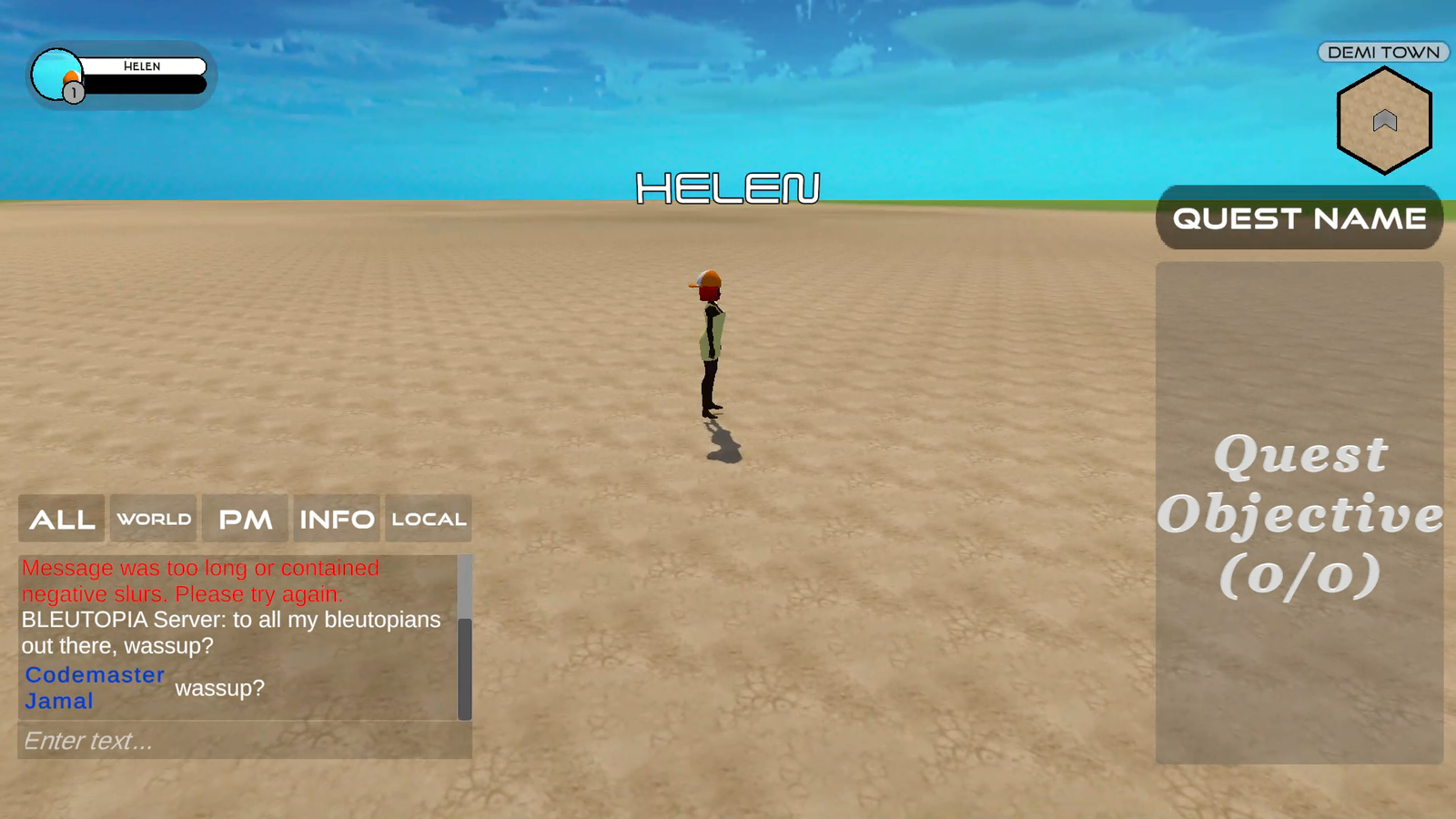 Last Edited: March 31st, 2023 08:32PM
Game's Library and Affiliations






Officially started an affiliation page for everyone that is interested in affiliating or "advertising" their website on ours. Make sure to leave a link to your site and a link to your image used. We will only remove your link if you remove ours or your website goes down, or the link for the image changes. There is also a Game's Library to view all of the game's you have purchased from us, and to be able to download or re-download the game at any time. Once you have paid for the game, you have the game for life. We are working on getting our games on multiple platforms. The test for putting our game on Android is going on this year. We have a test project to work with.

You won't be able to find this project on this site in particular but, we are working on releasing a game for Android. It'll be for free but, it's just to test if it's possible for us to release a game on Android using the Unity Game Engine. Once this test has been cleared, we will work on mobile versions of all of our MMORPG's and multiplayer games. We plan on primarily releasing multiplayer games for a while but, will work with standalone games later on down the line.

Everything of course still works but, when the update is posted to the site, it can be used by everyone. For now, the site is good enough to be used by people, which is why we opened up our doors for registration last year. We are going to keep updating the site more and more over time, much how many websites would do. We hope you enjoy our features as we grow more and more as both a community and a company.




Last Edited: February 10th, 2023 08:53PM
Mass Email and Mailing List
Still in the works but, I am currently working on a mailing list feature for the site. I need a few more days to finalize it but, I decided to make an announcement for it. Just to show you guys that I am still working on the website. I hope to continue making updates to the site. I have a lot of cool things planned for the website. I hope you guys like what comes up next. Thank you for taking the time to view our content.
Last Edited: February 3rd, 2023 05:21PM
Reduced reCaptcha Sensitivity


Worked really hard on getting this site back on board. I am going to be spending a lot of time updating this website. The server has gone through a major update. We are still using the reCaptcha for Google however, I've made a huge major change to make it easier to register accounts, login to the website and post on the forums. I hope this change in security will encourage people to be more active on the forums. I am creating more changes to the site and as soon as the updates are available, we will update the site accordingly. That being said, it's should be much easier to post on the forums and it should be easier to update the website. I am going to be making some major changes to the code and it should be much easier to make these changes. I am a very big fan of technology and the best thing that has ever happened is myself realizing that technology always gets better overtime. It's through the enduring efforts of several individuals overtime that we are able to make technological accomplishments. We can't do it all by ourselves but, instead as scientists and engineers, we are collectively helping each other over time. This is one of the reasons for why I started MW Industries - Game Development and Software. It's so I can advance my creative endeavors but, to also inspire others to pursue their dreams. This is to help build a bigger and better future.

Thank you for taking the time to read my post. Until Next Time. This is Codemaster Jamal and I'm signing out.

Last Edited: February 2nd, 2023 10:00AM
---
Homepage
Welcome to our homepage. We are glad that you have taken the time to visit us. We are officially open and we invite you to register an account with us today! We are looking for new members to join our community and beta testers to play our game.
---
Users Online:
1 Guest(s) and 0 Member(s)